New Name…Same Company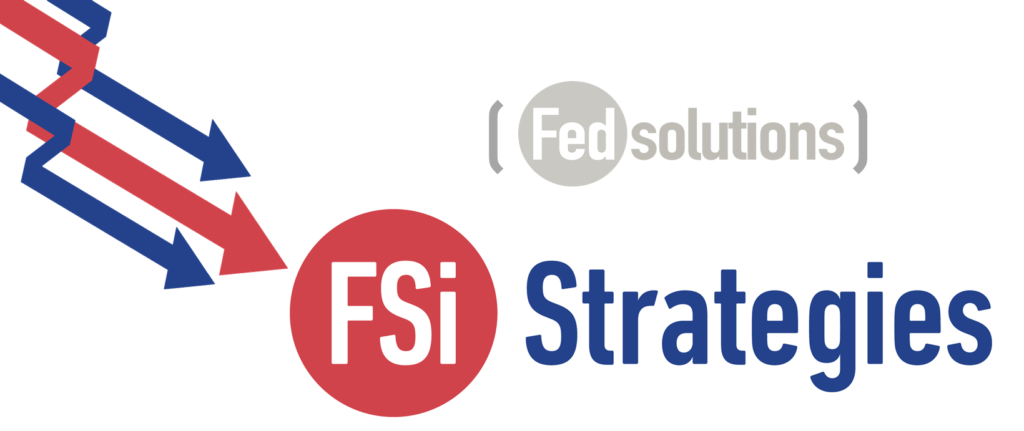 It's official.  We've changed our name from FedSolutions to FSI Strategies.  Rest assured that we are still the same company, just a new name.  There is no change in management or ownership.  The change solely reflects our desire to be more strategic in how we work with our clients and how we want our clients to use technology.  Throughout the last 15 years we have always preached that technology is a strategic tool.  This belief is now at the core of our company name.
FedSolutions was founded in 2003 with the fundamental belief that there is a better way to provide technology services.  Since the very early days, two core principles always held true: 1) business requirements and user experience should always drive technology solutions; and 2) technology is a strategic tool.  Throughout the years, we have worked with a variety of clients ranging from federal government agencies to local nonprofit organizations.  Each presented unique technology challenges and individual business requirements.  Over the last 15 years our technology engagements have ranged from simple to complex. We have witnessed the advent of virtualization, SAN storage solutions, unified communications and messaging, IaaS public clouds, and SaaS/PaaS solutions.
Whether implementing consulting projects or providing turnkey managed services, we have always had a very strategic approach with technology. Our Managed Services have always had a deep-rooted strategic approach.  We were the first provider in Washington DC to provide a single, fixed-fee, and unlimited service.  We always thought that this approach significantly impacted our client's ability to view technology as a strategic tool.  We never believed in having service plans like Platinum, Gold, or Silver. In our opinion, that only promoted the concept of IT as a utility
The last 15 years have seen an incredible evolution in business technology. Today, the need to be more strategic in how we work with technology is more important than ever.  The strategic value of technology has grown exponentially in the last 18 months alone.  Service providers need to be more strategic than ever to ensure that clients fully leverage technology to attain their mission.
All this to say, the notion of a strategic approach with our IT Services has always been at the core of who we are.  At the risk of sounding cliché, it is in our DNA.  When combined with the overall movement in our industry to be more strategic in all aspects of how we operate, we found it important to change our company to FSI Strategies.  Henceforth, our new name will be used as a daily reminder to all our staff and clients on the importance on strategic management and implementation of business technology.