Cloud Storage: Juiced Up & More Secure – Microsoft's Exciting News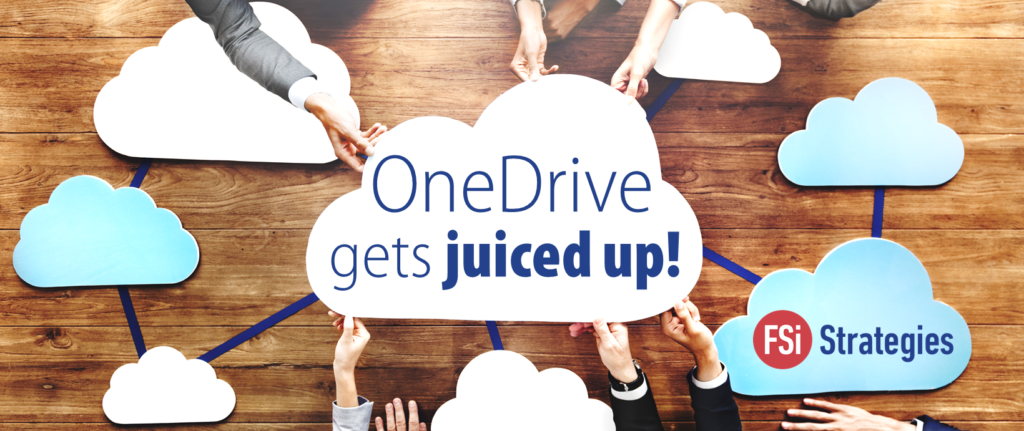 OneDrive gets a boost in SharePoint Summit
Some super great news for OneDrive mongers in this year's, SharePoint Virtual Summit in Vegas! We're talking, in-app camera auto-upload support, built-in scan functionality, password protected links, block download features, personalizing team sites, customizing shared emails using Azure Active Directory, & automatic transferring of ownership from defunct users to name a few…
We're pretty sure that there will be more hidden features during the anticipated update, but one of our favorites, the "Known Folder Move" capability, is something pretty nifty (especially for our administrators). Where default folder locations on computers (e.g., My Documents and My Desktop, My Pictures…) can seamlessly be synced & protected to OneDrive during both the initial and post OneDrive migration levels. It's an intelligent migration to a certain scale since we're all driven by cohesion, protection & security. And those guys at Microsoft are taking (UserVoice) feedback to a whole new level.
Another interesting take on protection, is how Windows Defender plays more of an aggressive role in the user experience; as it partners with OneDrive to combat malicious attacks such as (acutely examined in the summit) ransomware. If infected, Windows Defender detects the attack (alerts the user), finds the threat, deletes it, scans your machine, and automatically restores your files. It's almost like using the system restore feature on your PC but built into the SharePoint technology.
That goes to say that optimization, stabilization, and security play pivotal roles when considering going to the cloud to enhance the user experience. It's also obvious to say that aside from the few mentioned above, the SharePoint community is vastly growing as the juiced-up beast than it already is.
Know more about Account Configuration, Migration, & Security – have our MS Cloud + Azure experts assist you in building the optimal IT environment