Cloud Stats Looking Good!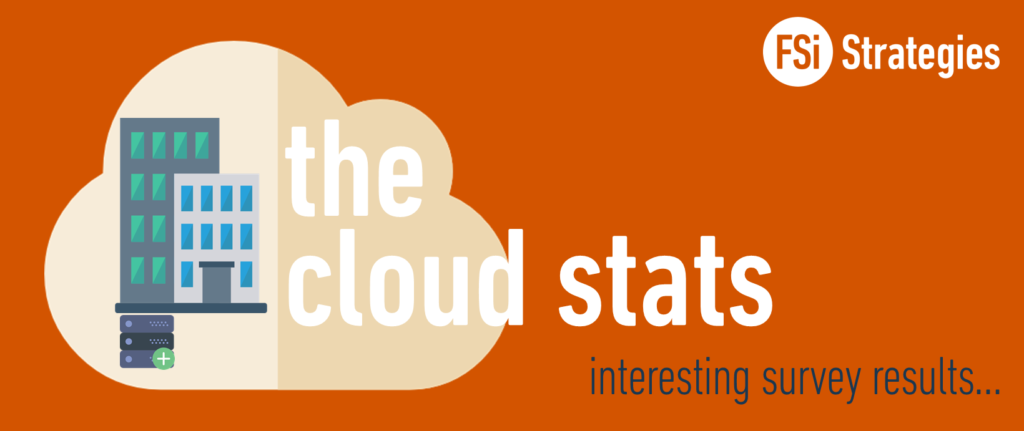 (Cloud) Survey says??
What we're taking from the current, "State of Hybrid Cloud 2018" survey is that some midmarket to enterprise-sized companies reap potential benefits from this IT infrastructure. With the flexibility it delivers, the hybrid cloud adoption lives up to its promising merits. Straight from some 1,700+ IT pros & managers asked, more than half were already on hybrid or considering the switch in the future. Some major motivations were cost, consistency, & scalability. While others were driven by data storage, disaster recovery, cloud analytics, & digital strategy.
It's more common than you think…
67% of survey respondents were already using hybrid cloud or considering it as a future option.  The hybrid move would allow organizations to run applications & services across different clouds, co-location facilities and data centers. Another big benefit is that organizations can easily move data processes, services, & applications from one geographic location to another. Using a service like Azure (stacks) for instance, clocks in at great speed; considering migration, deployment & scalability. Beneficial towards global reach, disaster recovery, compliance, enterprise security, & allows you tactically scale areas you think can provide the best business outcomes (i.e., cost.)
"According to current users there are many advantages to hybrid cloud: 88% say it gives them better IT infrastructure, 86% say it allows them to use important technologies, 82% say it improves consistency, & 85% see hybrid cloud as essential to a digital strategy."
Know more about approaching the hybrid structure using with Azure platform. Have our FSi (Office 365 & Microsoft Azure) Cloud Experts assist in building a safer, more optimal business environment for you…