Microsoft Inspire 2019 – see you in Vegas!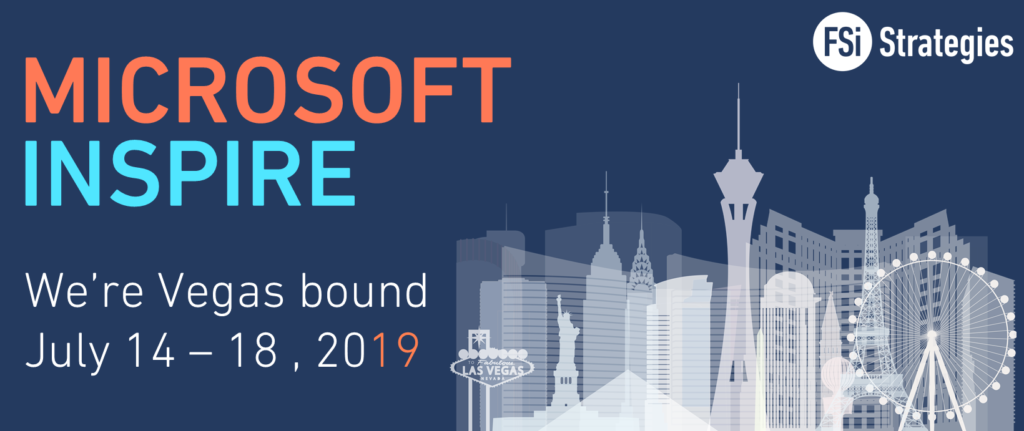 Microsoft Inspire, 2019
It's going to be a little over 100 degrees in Vegas this July – and we'll take it! Next month, the FSi faction will be west coast bound for Microsoft Inspire. We're looking forward to expanding our network and collaborating with new (and familiar) faces. We'll be meeting with partners and industry peers to participate in the growing conversation about the digital transformation and we'll be showcasing modern workplaces that we've developed with our Cloud-Connected Managed IT Services. Special agenda items for this trip include Microsoft Teams Devices, Autopilot, Microsoft 365 and Cloud Security, Application Modernization with PowerApps, Flow & SharePoint, as well as the continued developments in Azure. So if you're in America's playground around July 14 – 18, stop and say hello to our vibrant Senior Cloud Engineer, John Firth and the rest of the faction. Vegas, baby!