Skype for Business Retires as Microsoft Sets the Date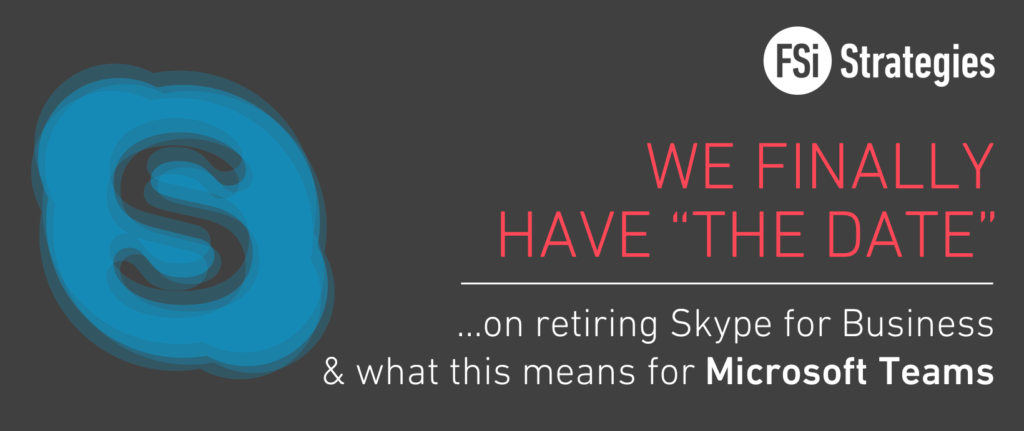 We got a date!
Skype for Business was introduced 2014 – merging video, messaging, & calling in one application. Quite a radical movement for business communications. Recently, we've finally heard word of its official date of retirement, as Microsoft Teams carries the torch in the next chapter. As of July 31, 2021, Skype for Business Online will be retired; thereafter will not be accessible. But until the end of July 2021, users can still add users to its functionality. Moreover, on September 1st of this year, all NEW Office 365 customers will not have the option of selecting Skype for Business and will only be onboarded to Microsoft Teams.
With Skype going away, the confidence in Teams is evident. With some two years in the market, and now boasting 13 million daily active users, customers that made the move were convinced by how its improved collaboration and has provided a new way to get work done in their organization. Making them more responsive, minimizing cycle times, refining efficiency of workflows, & reducing unnecessary overhead.
If you're currently using Skype for Business Online and planning to migrate to Microsoft Teams, our FSi experts can help with a set of transition procedures, planning resources, & training – all to get you ready for modern collaboration & effective teamwork.