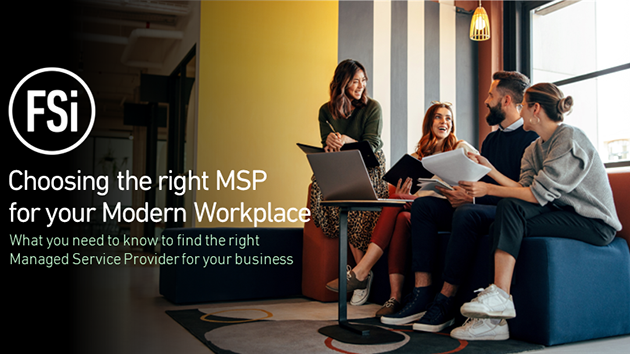 Choosing the right MSP.
What you need to know to find the right Managed Service Provider for your business.
Over the past few years, the modern work environment has changed at an unprecedented rate. This era of rapid transformation requires new ways of thinking and working, coupled with strategic investments in technology. But there are potential pitfalls to be wary of and a dizzying array of things to consider before you can really take advantage of modern IT to effectively transform your business. Working with a Managed Services Provider, or MSP, is a great way to keep up in an ever-changing workplace.
Contents Include:
»  Benefits of an MSP
»  Risk mitigation
»  MSP checklist – the right fit
»  Investment guide – ensure your return on your investment
How to choose the right MSP for your business.
Take a second to complete the form below to get your copy of the free eBook.