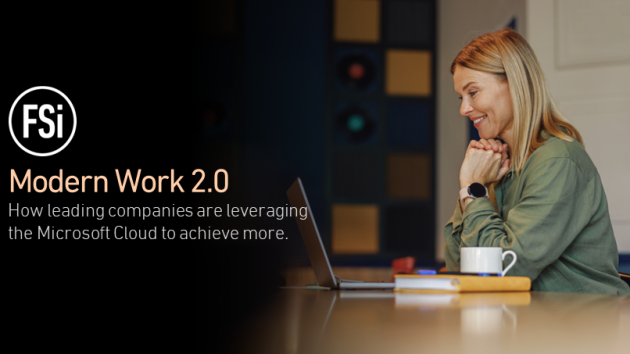 Get the eBook:

Modern Work 2.0.

How leading companies are leveraging the Microsoft Cloud to achieve more.
Over the past decade, technology has transformed the workplace, introducing an era that combines in-office work with hybrid and remote models, and the way we work has changed on a fundamental level. Now more than ever, it's important to prioritize intelligent communication and leverage modern tools for collaboration and productivity. Conventional workplace solutions just can't keep up with the pace and advances of Modern Work. It's time to ensure your organization is prepared to leverage the technology you need to thrive in the world of Modern Work.
Contents Include:
»  Investing in technology for efficiency & productivity
»  Elevating your collaboration
»  Working better with Microsoft Teams & Viva
»  Creating with M365 Copilot
eBook: Modern Work 2.0
Take a second to complete the form below to get a copy of the free eBook.