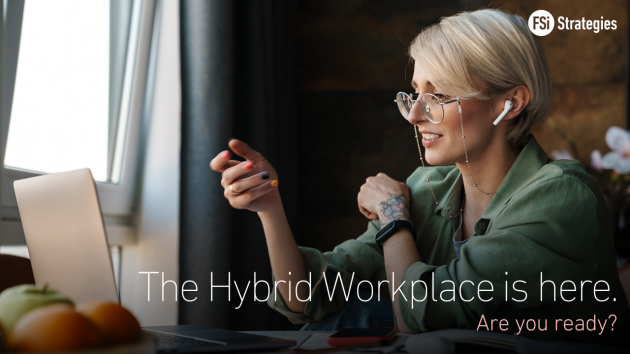 Hybrid is the future of work.
Learn how to strategically align your technology, organizational structure, and policies to ensure success.
Your practical guide to creating your hybrid workplace strategy.
Get the eBook.
Moving to a modern hybrid workplace is not a simple task. You need the right strategy, policies, cultural alignment, IT infrastructure and training to be successful and set up your organization to thrive in this new world.
Ensure your business is set up with an IT Strategy that embraces the hybrid model, both in terms of technology and your organizational structure and policies, so you are well-prepared for the changing future of work and the evolving expectations – and opportunities – it brings with it.
Learn more about these six critical components:
»  Strategy
»  Policies
»  Culture
»  Technology
»  Connection
»  Training